More than a Restaurant
Chick-fil-A Stockyards
At Chick-fil-A Stockyards, our vision is to inspire people to care for each other one day at a time.
Join Our Team
Working at a Chick-fil-A restaurant is more than a job – it's an opportunity for teamwork and leadership development in a positive, people-focused environment.
Team Members are what makes Chick-fil-A restaurants so special! They care about the work they're doing, beyond just serving a great meal.
Are you interested in joining the Chick-fil-A Stockyards team? Apply today!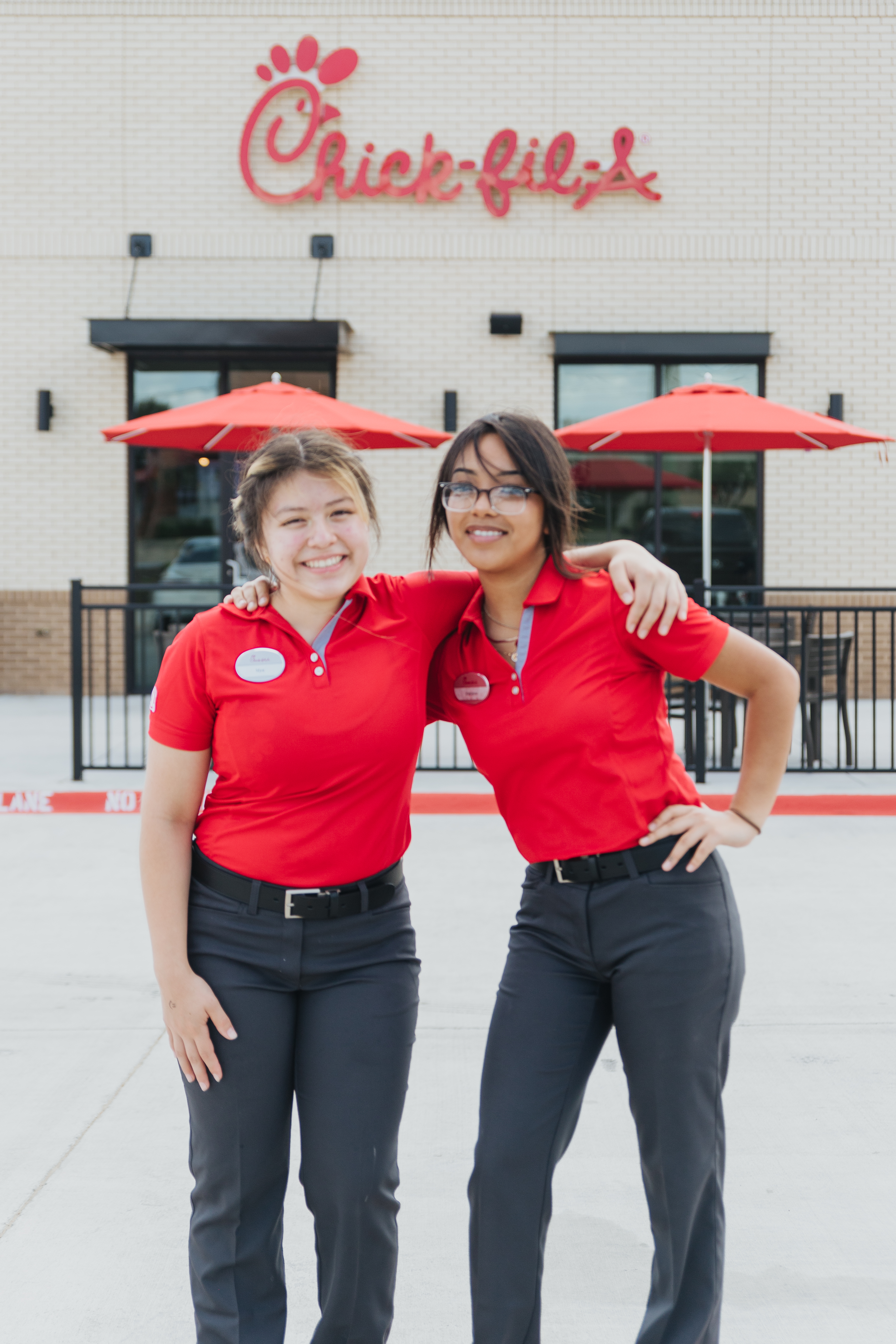 Vision
What is our goal?
Inspire people to care for each other one day at a time.
Mission
What are we doing to get there?
Enabling leaders to grow, care and lead the business into the future.
Purpose
Why do we do what we do?
To glorify God by being a faithful steward of all that is entrusted to us. To have a positive influence on all who come in contact with Chick-fil-A.
We Fight Together
A chain is only as strong as its weakest link. Likewise, when we face adversity, we have a duty to support each other and fight alongside our team to reach our goals. Through disagreements with each other, or issues outside our organization, we support each other, adapt to change, and come back together as a team.
We Pursue What's Next
We are committed to pioneering the future of the business, today. We never settle for where we are, but seek to always improve our culture, our organization, and ourselves. With flexibility and determination, we always push ourselves and each other to grow and change for the better.
We're Here to Serve
Customer service is not an option for us, rather it is a part of who we are. Being good stewards of what has been entrusted to us, we hold a standard of excellence in everything we do. We always seek to leave creative, unique, and remarkable experiences for everyone we meet.
We Care for Each Other
We believe that a culture of care is contagious. By caring for those around us daily, they in turn care for those around them, and the care continues. Treating others with Honor, Dignity, and Respect, impacts lives for the better.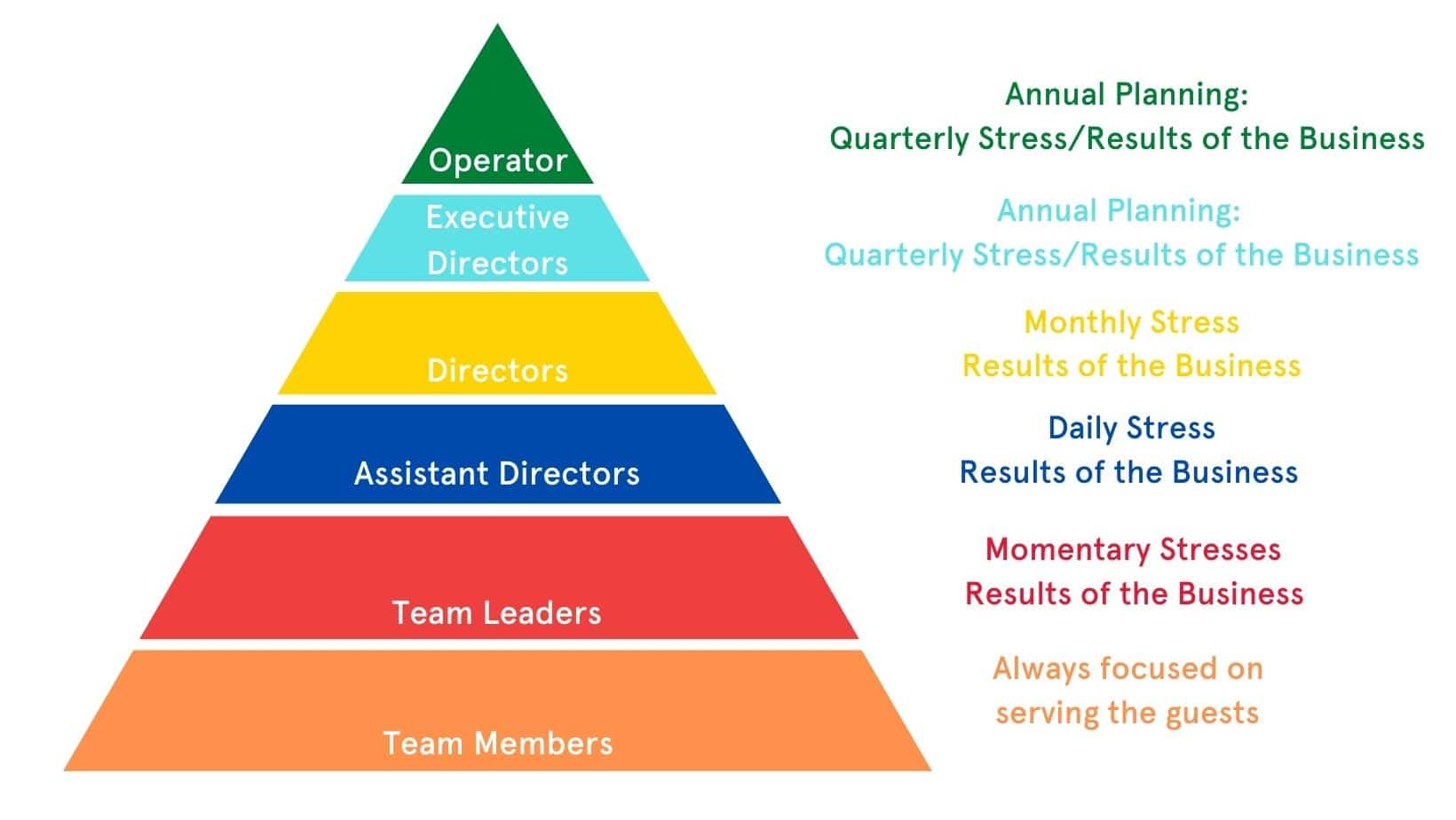 CLARITY AND FLEXIBILITY
Leadership Structure
Serving Our Community
Donation Requests
Donation Requests
At Chick-fil-A Stockyards it is our pleasure to be able to give back to our community! In order to ensure we provide excellent service to our guests during the opening of our store, we will not be accepting donation requests until January 2023.
For any donation requests, please email donations@cfastockyards.com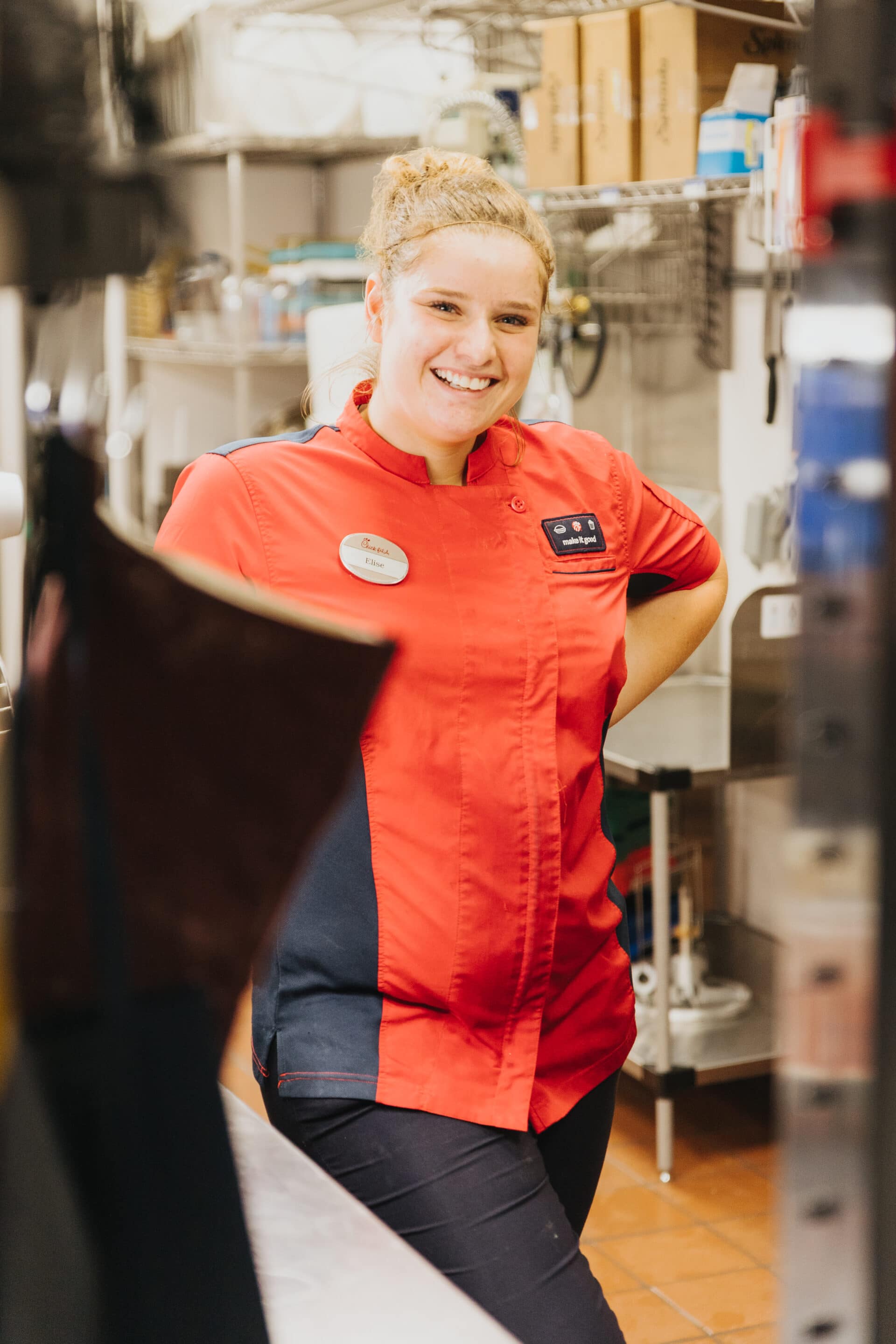 *Due to the amount of requests we receive, we are unable to fulfill every request.  We review requests weekly and our marketing team will reach out to you after review. 
Leadership
Meet Our Operator
Our Operator
Sanel Thomas
My name is Sanel Thomas, and it's truly my pleasure to serve the Fort Worth community as the Owner/Operator of Chick-fil-A Stockyards.
I look forward to meeting all of you that dine with us at our restaurant, and please let me know if I can ever assist you in anyway.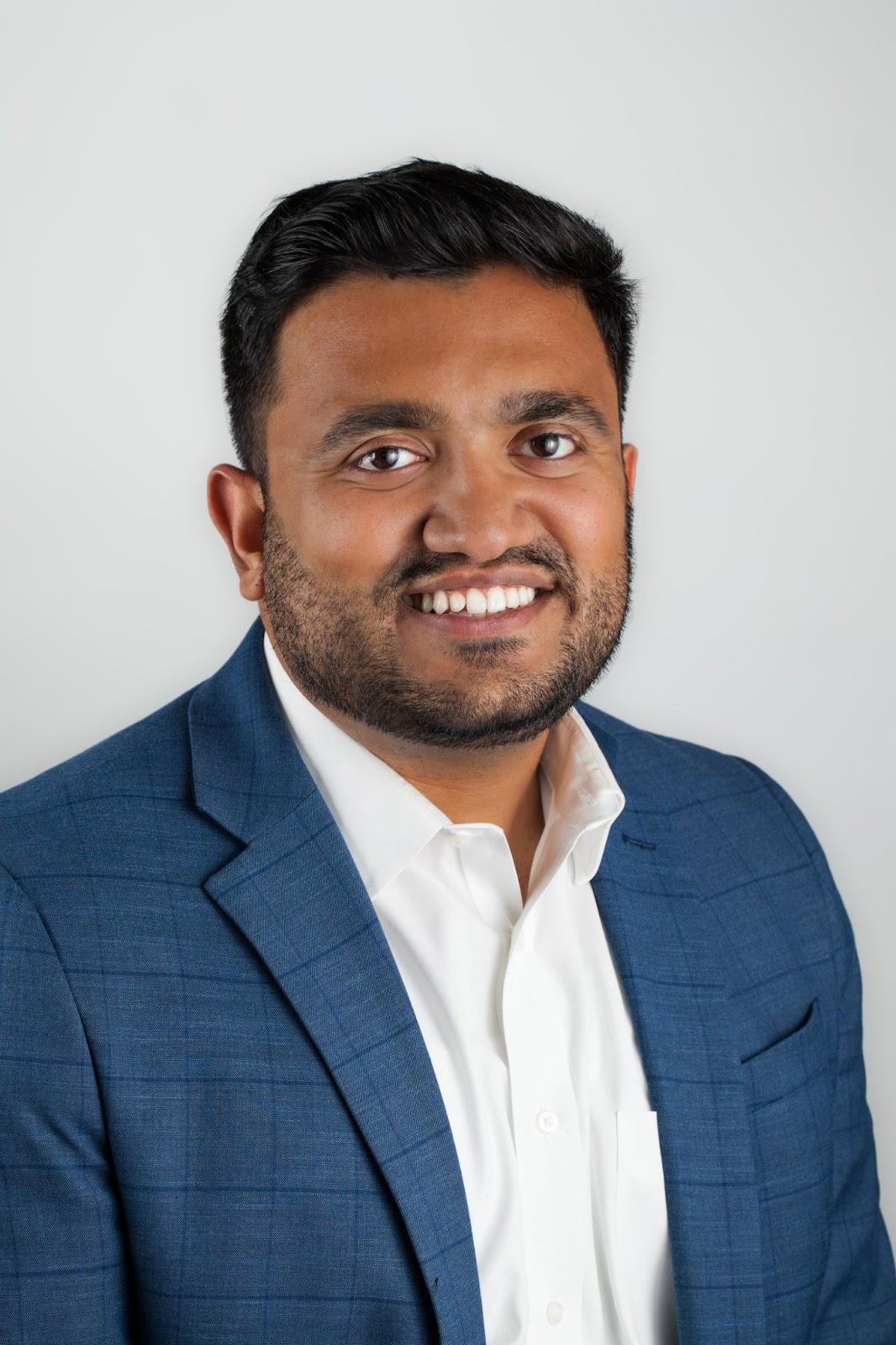 Contact Us
At Chick-fil-A Stockyards, we are here to listen to you. For questions, comments, or to get in contact with us, please fill out the form and we will get back to you ASAP.